Please join us as we celebrate Axis Construction Consulting's newest office opening in Downtown Portland
Join us on Wednesday, July 22nd from 5pm to 7:30pm for an exclusive Construction Defect Mixer event hosted by Axis Contruction Consulting at the upsclae The Nines Hotel 525 SW Morrison St. Portland, OR 97204.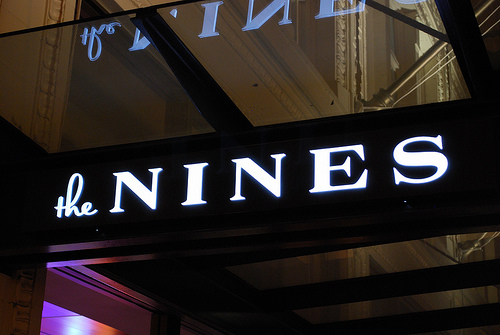 Come meet other Portland lawyers, insurance agents and team members from Axis during this mixer. At this private event enjoy hosted appetizers and drinks in this beautiful hotel while networking and connecting with other construction, legal professionals and the Axis Team.
Don't miss this chance to make new business connections, build your network, exchange business development and partnership ideas with high level professionals.
Learn more at http://construction-defect-portland.eventbrite.com
Please join us as we celebrate
Axis Construction Consulting's
newest office opening in Downtown Portland
This invite only cocktail reception will be held at The Nines Hotel from 5:00 to 7:30 pm on Wednesday, July 22nd. If you would like to attend and have not been invited please contact Kathi at kathi@axisconsults.com or (415) 846-2574.
There will be a hosted bar and passed h'ors d'oeuvres. We hope you will join us!
Space is limited so please RSVP by clicking above or sending an e-mail to kathi@axisconsults.com
The Nines Hotel
525 SW Morrison St.
Portland, OR 97204
About Axis Construction Consulting
Axis Construction Consulting, Inc is a full-service consulting firm that investigates construction defect claims for attorneys, developers and insurance carriers. Axis provides comprehensive architectural, engineering and construction-related services such as building design, destructive testing, forensic evalutation, risk management, litigation support and design servcies.
Axis was form in 1997 and is headquarted in Hayward, CA. Axis has several office locations including Portland, OR, Irvine CA, Sacramento CA, San Jose CA, and Seattle WA.
Anthony Lum will spearhead the new office in Portland. Mr. Lum has over 22 years of experience in architectural design and has completed over 85 building projects that include residential, commercial, educational and industrial uses. His expertise as a design professional allows him to have a clear understanding and application of sound waterproof construction assemblies and details, knowledge of product specifications and component integration.
For more information contact kathi@axisconsults.com (415) 846-2574

2566 Barrington Court
Hayward, CA 94545
510.732.6111
http://www.axisconsults.com/